A Set Back in Time - 1950-59s
This is first in a series of posts by one of our resident Lego history buffs, Marton Ferenci, who is keeping sane during lockdown by featuring great sets from Lego's past.
1950-59 Gift Package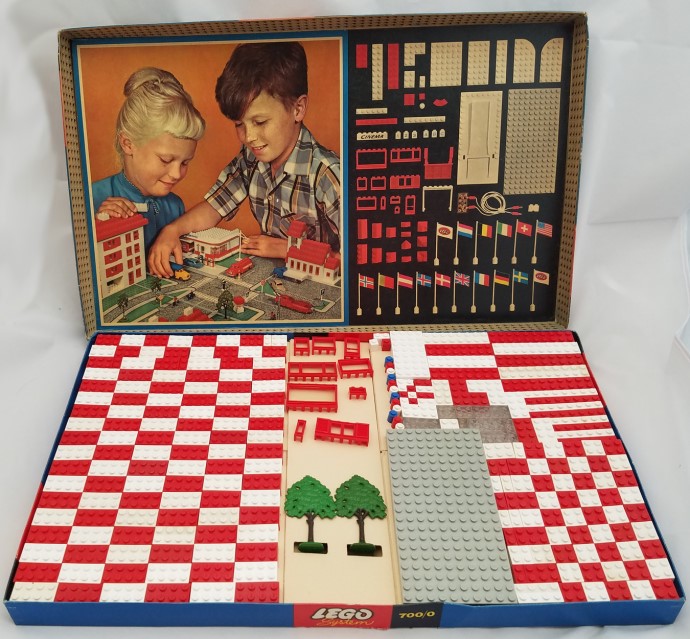 My inspiration for this series obviously came from the joy that is brought to us by Brickset's Random set of the day and Featured set of the day. To keep myself sane and taking it to another level I decided to revisit the history of the Lego Group and highlight one set from a given time period.
I was lucky enough to participate in the Lego Inside Tour back in 2018 - one of my favourite parts was visiting the Lego Ideas House (usually not open to the public) which has an extended version of the history exhibition found in the basement of the Lego House.
Brick history started in 1949 with the Automatic Binding Bricks but I have started my timeline a year later with the Gift Package set.
It is my favourite set from the first decade of Lego, it has absolutely everything you need and way too many flags :) The magnificent garage door, the lights. Those trees. Old school windows. Printed bricks. The Town Plan hosted non-brick vehicles however there was a certain charm in those, a sort of transition from the past. And very familiar looking child models! (one of whom ended up being the CEO of TLG...)
May 19, 2020