The Enduring Appeal of Adventurers
This is a special report by one of our Lego historians, Ben Dodds, on one of his favourite themes and why its appeal still endures after all these years.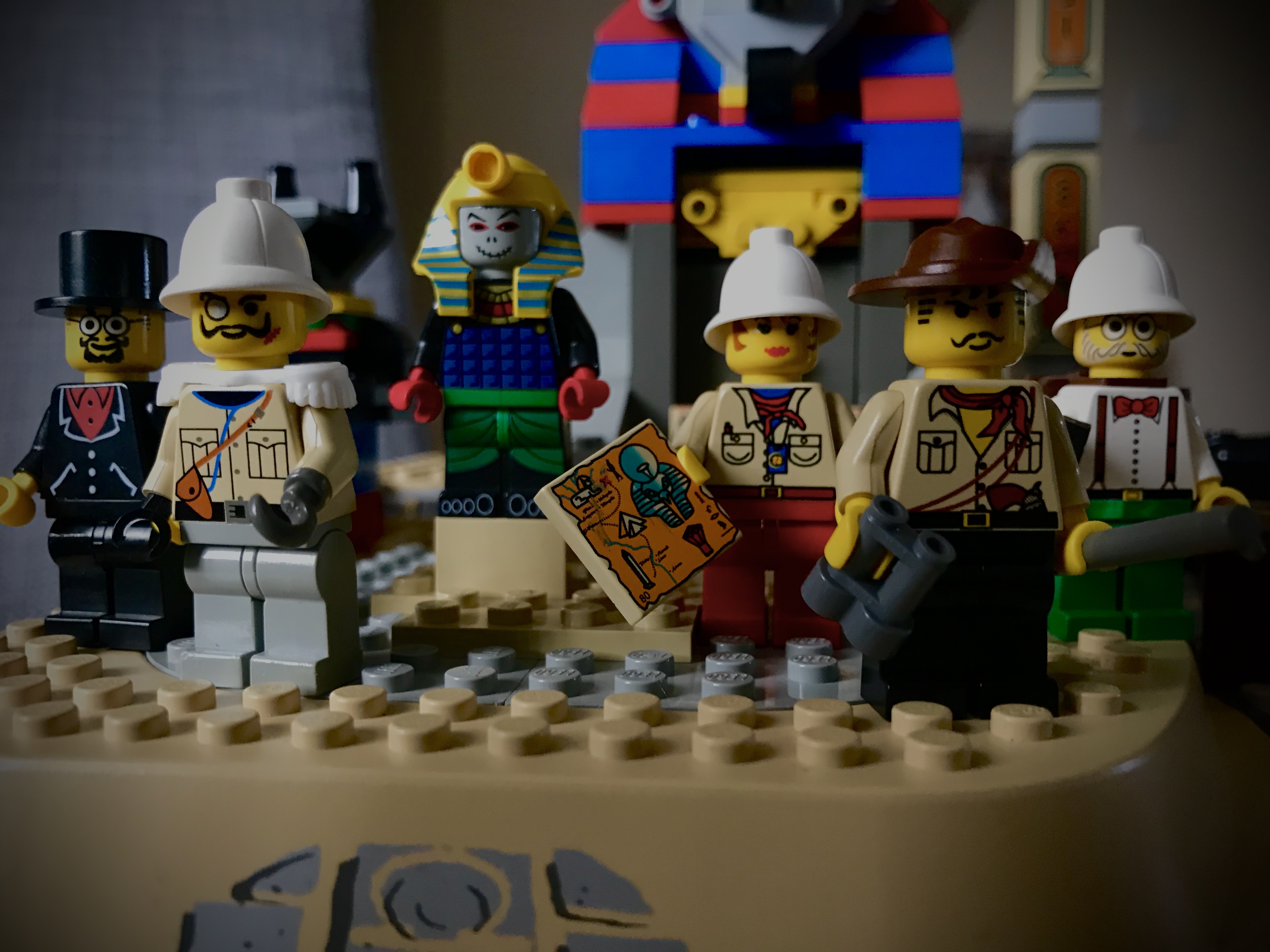 With the recent release of 10273 Haunted House and its plentiful references to the Adventurers theme, I thought it was a good moment to take a look at the theme and its enduring appeal amongst Lego fans and Lego designers.
The Adventurers theme has, in recent months, seen something of a resurgence. In CMF 19, we saw an updated Johnny Thunder and Mummy and this month 10273 Haunted House, home to the series' main antagonist Baron von Barron, went on sale. More on these later but let's have a look at why fans remember this theme so fondly.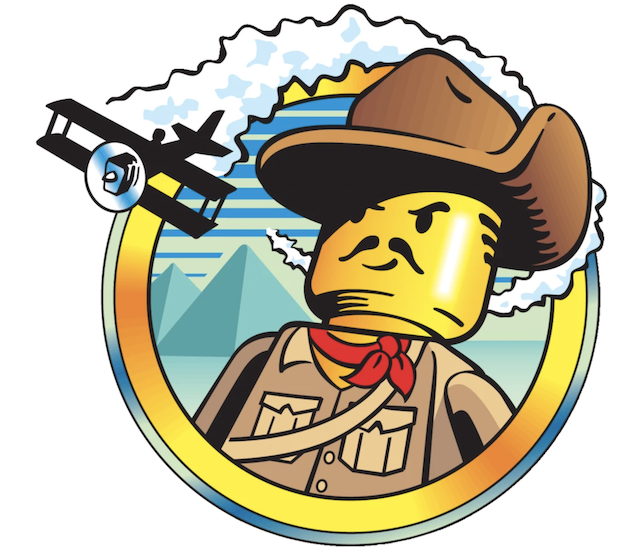 In 1998, before Lego had IP lines (lines where Lego don't own the underlying intellectual property such as Harry Potter or Star Wars), they released Adventurers. This followed the series' hero, Johnny Thunder, and his friends battling their sworn enemies in various scenes across the world. The sets spanned four waves between 1998 and 2003:
Here are some fun facts about this theme you may not know:
In today's blog post I'm going to focus on just the first wave, The Egyptian Desert, and I hope to revisit the other themes in a later post. This sub-theme was set in 1920-30s Egypt and saw the heroes embark on a quest to find the legendary Re Gou Ruby, the prized possession of the Pharaoh Hotep. The sub-theme played to the myths and legends of ancient Egypt by way of various Egyptian archeological and other desert scenes, and through play features that tapped into popular tropes of the genre such as heroes entering tombs and navigating ancient booby traps. As you can imagine, this sub-theme clearly draws much inspiration from the Indiana Jones films well before they became a licensed Lego theme!
The Minifigures

In the first wave we were introduced to seven characters: four heroes and three villains. The launch heroes were:
You will notice the first three heroes each had two names. The names used for these characters depended on the region the sets were sold in. The launch villains were:
The Sets
In the first wave there were seventeen individual sets although many sets had multiple releases so this number can vary depending on how you count them (most duplicates were region-dependant, promotional items or bundles). I'm going to take a look at a few of my favourites from this wave.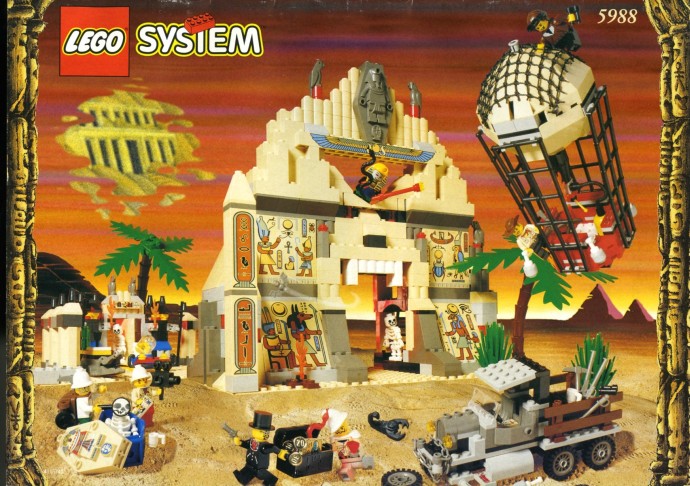 I remember looking at the 1998 Lego Catalogue and falling head over heels with this it. I never did get this set as a child, but I've since made up for that and now have it proudly sitting in my living room.
At 710 pieces this was the largest of the launch sets and contains everything you could need from an Adventurers set. It features all the characters from the range with vehicles that hold them all too. The temple splits in two to allow for varied play with hidden traps such as trap doors and revolving walls.
This set also served as the climax to the Desert line story as the set's location was where the characters uncover the Re-Gou Ruby after following all the clues from the four maps in the other sets.
If you only have room for the one Adventurers set, this should be it... although the next one comes a very close second!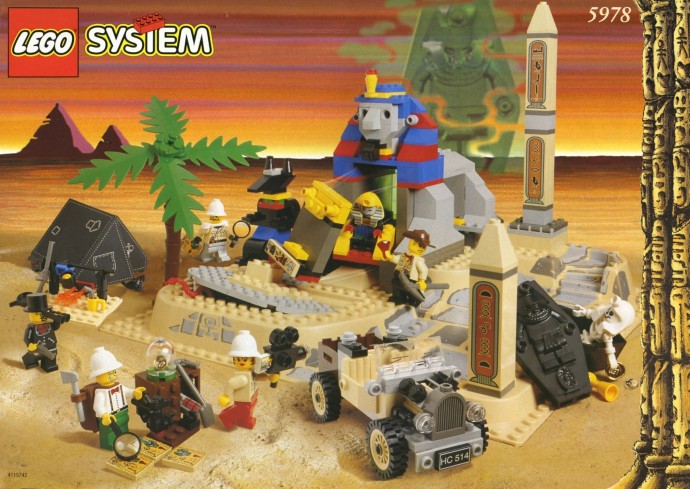 A raised baseplate! A collapsing obelisk! Hidden snake pit and a booby trapped Sphinx! This set had plenty to entertain. A good mix of heroes and villains in this set means you have just as much playability here as in the biggest set of the theme. We also see an updated car for our explorer from the smaller set 5918 Scorpion Tracker. An equally fun, yet smaller set.
What I particularly love about this set is that archaeology takes centre stage - the base camp, the fabric tent, the campfire, the desk with a microscope, the artifacts in glass cases.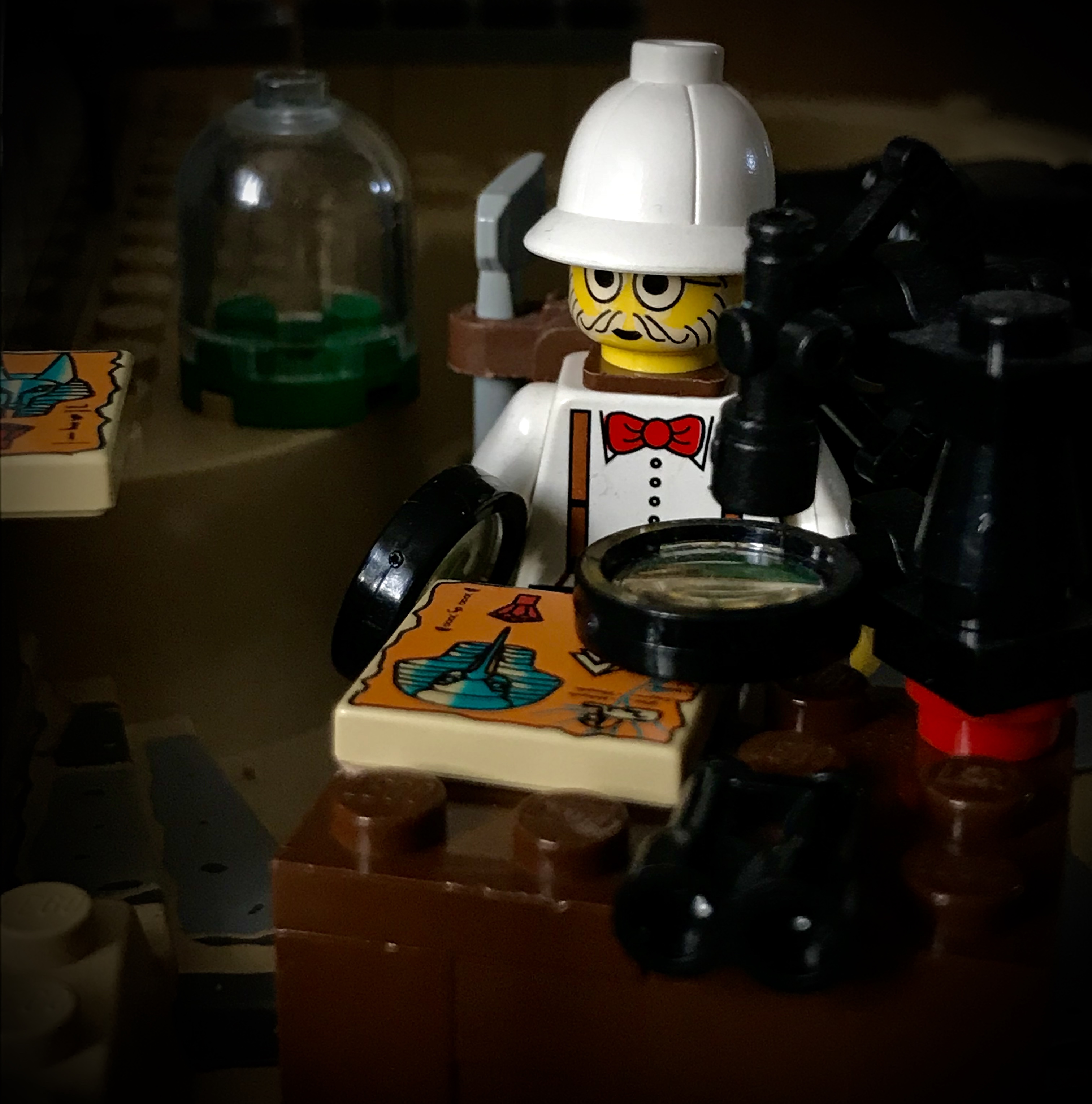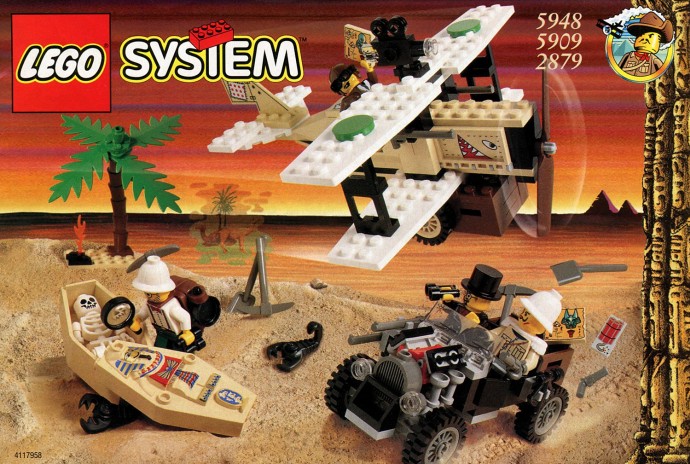 This is my personal favourite from the line. I love its bi-plane and spent many hours with the engine panels open while Harry Cane 'modified' the engine. The stickers in this set are also fantastic - from the shark face on the engine cowling to the patched bullet holes on the tail and rear. The removable storage also clips into the landing gear remarkably well.
I'm a big fan of the car too - from its open cylinder engine to its side mounted gun rack. This vehicle was the perfect 'bad guy' vehicle that could seat both villains!
This set is also known for the included Lego storage jar that came with some releases (mine, sadly, no longer has a base/lid anymore).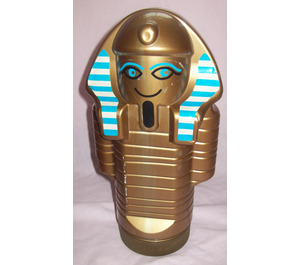 The Parts
The Adventurers theme was one of the first themes to use a number of special parts that were quickly incorporated into other themes. Examples include the Bat, Glass Case, Scorpion and a Wheel Hub. The theme also contained a large number of printed pieces - from the four printed treasure map tiles (one in each set) to the walls decorated in lavish hieroglyphics and Egyptian wall art. A few parts that particularly defined the theme are worth a closer look: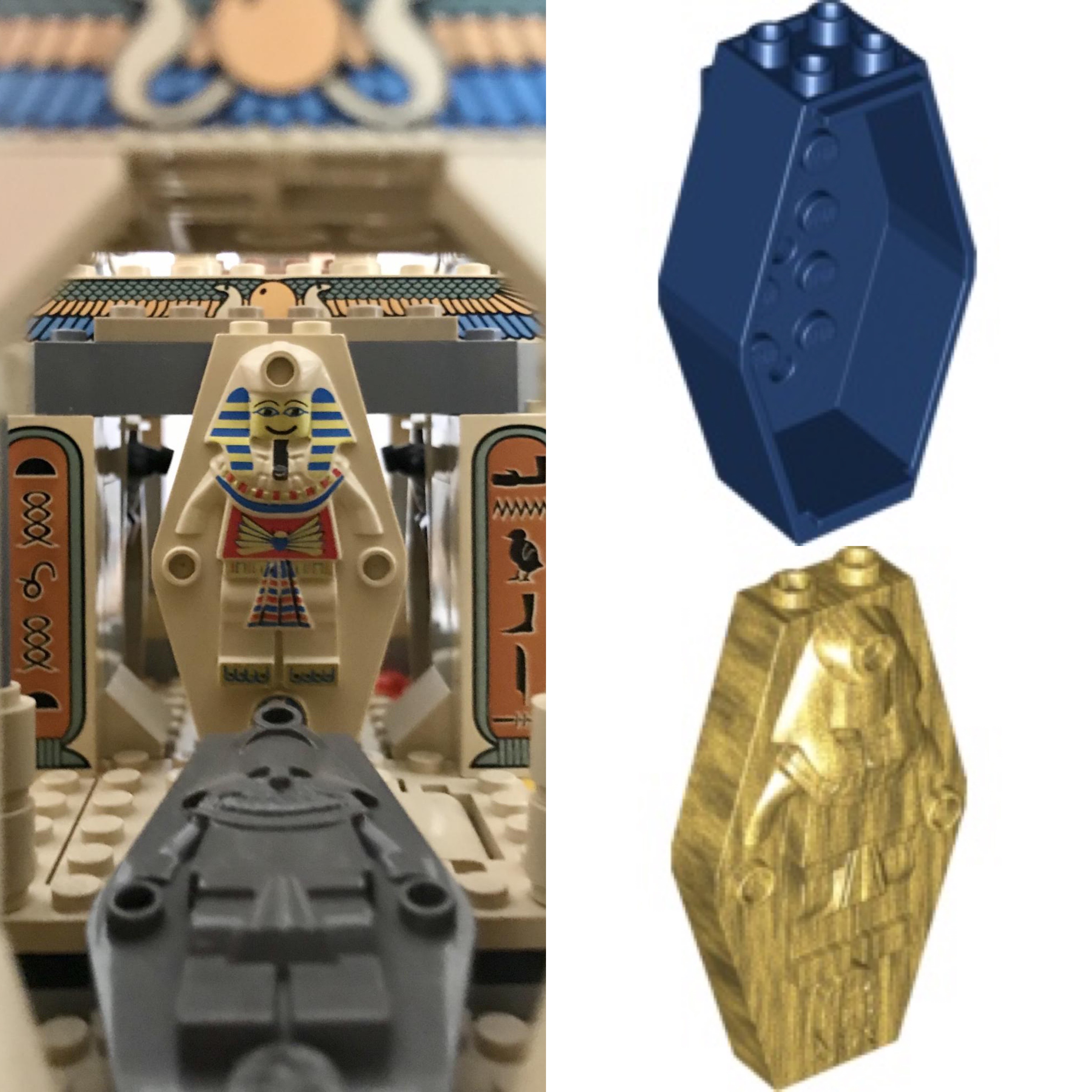 This is the obvious part to mention for a sub-theme with so many Egyptian references and Lego included a number of these sarcophagi, in various colours and prints, in a number of sets. It's a fantastic piece to own! As you slowly slide the lid from the base, what will you find inside?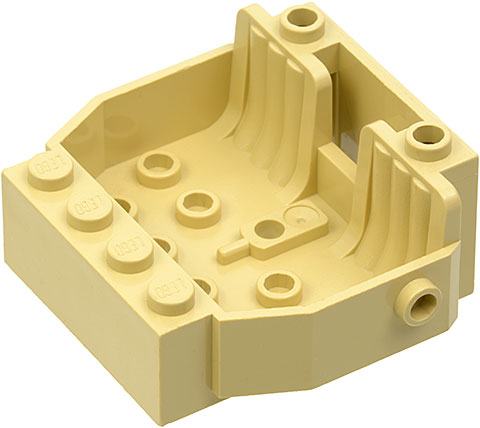 This is one of my favourite pieces as it allows minifigs to sit next to each other and whenever I've built vehiclular MOCs it makes a strong central cabin. For the Adventurers theme it meant you could have a navigator sat alongside a driver, or a handy spot for a solo driver to store their map. It works just as well in a lorry as a car. This piece went on to be used in the Indiana Jones line and Pharaoh's Quest too. I was overjoyed to see this piece recently return with 70422 Shrimp Side Attack in blue no less.
Honorable Mentions
It would seem that Adventurers is still held in high regard with Lego designers. A number of sets feature references to the theme, and I've included a few below. Let me know of any you happen to find!
What could be more enjoyable than a trip on the Adventurers 5935 Island Hopper around Ninjago City? It's far from the only Adventurers reference in Ninjago.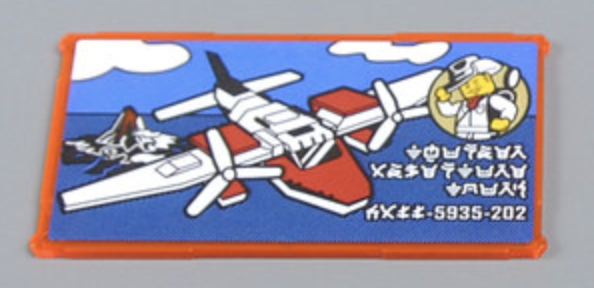 Zoinks, Scoob! It looks like the Pharaoh is still after the Re-Gou Ruby!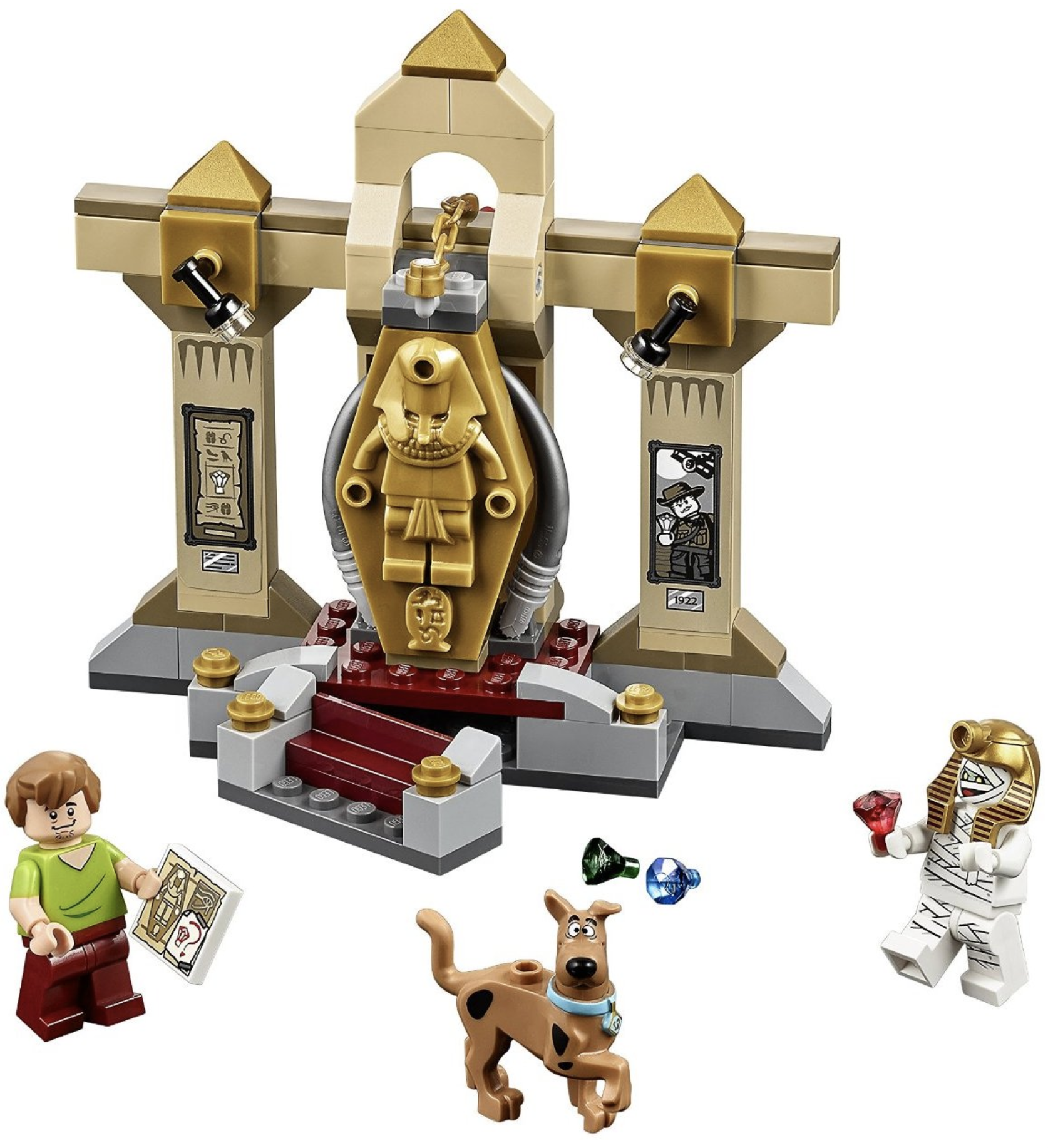 Very recently we also see a likely reference in set 60267 with an adventurer dressed strikingly similarly to how Miss Pippin Reed dressed on her adventures in the Amazon.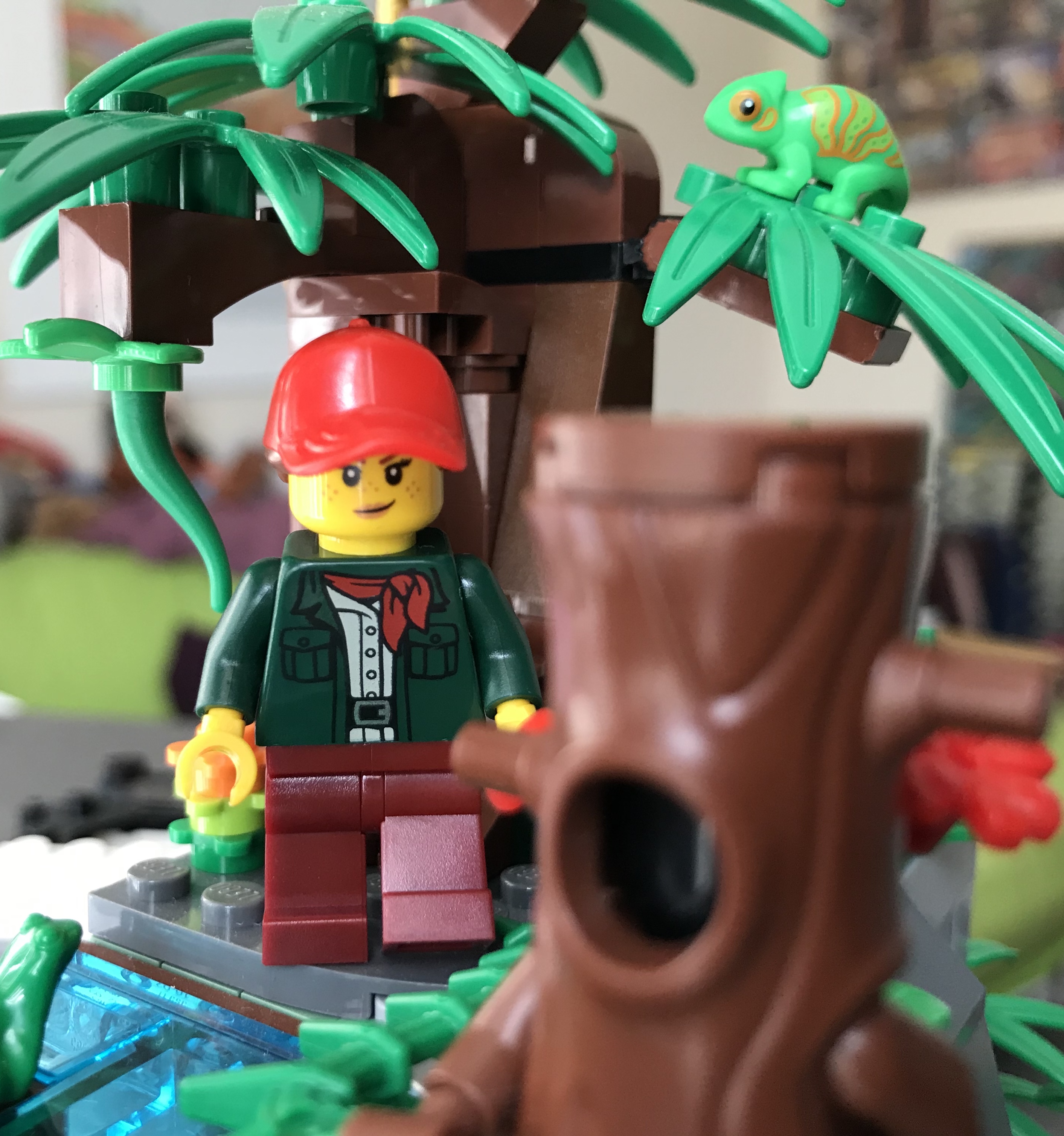 With CMF series 19 we see Johnny Thunder and a Mummy make cameo appearances!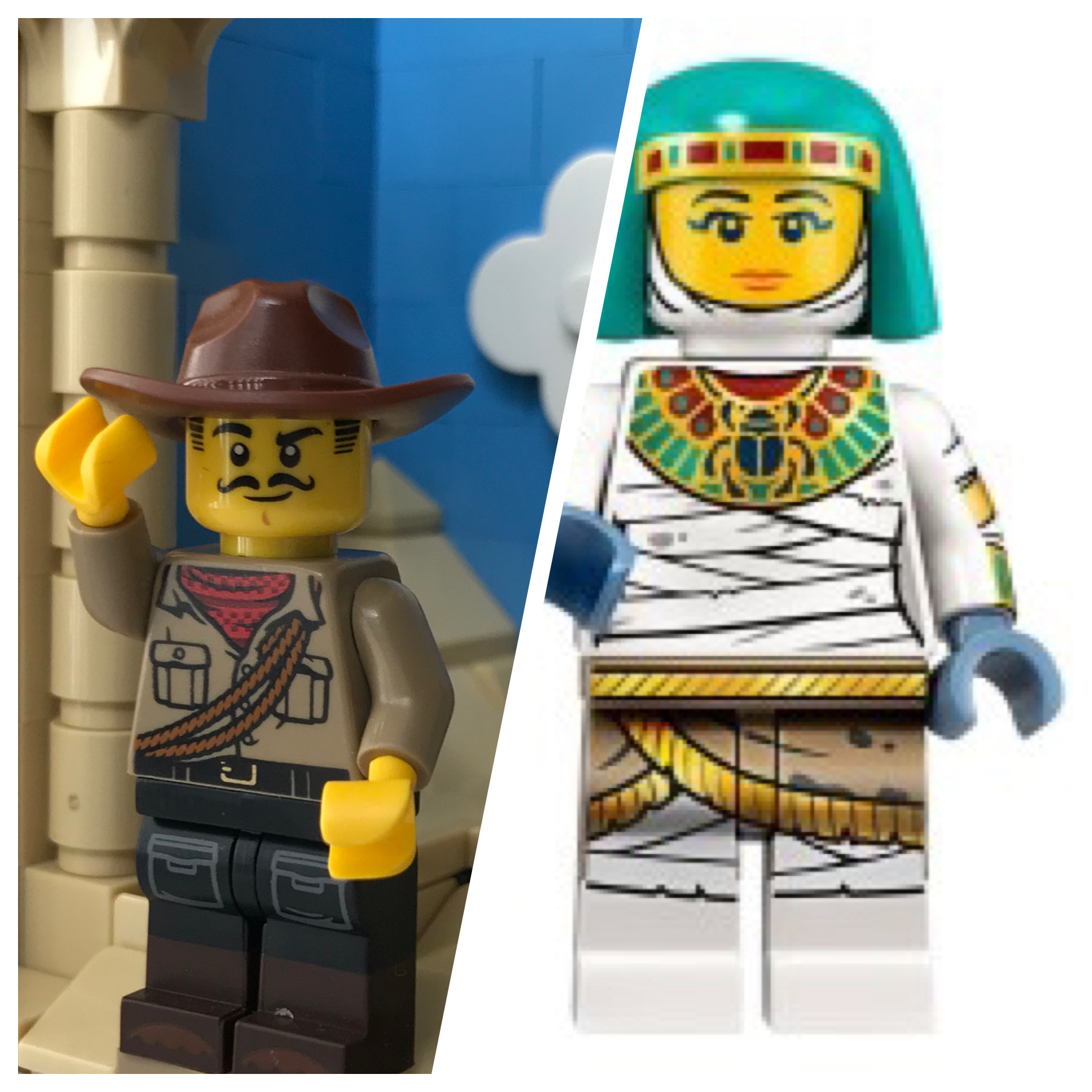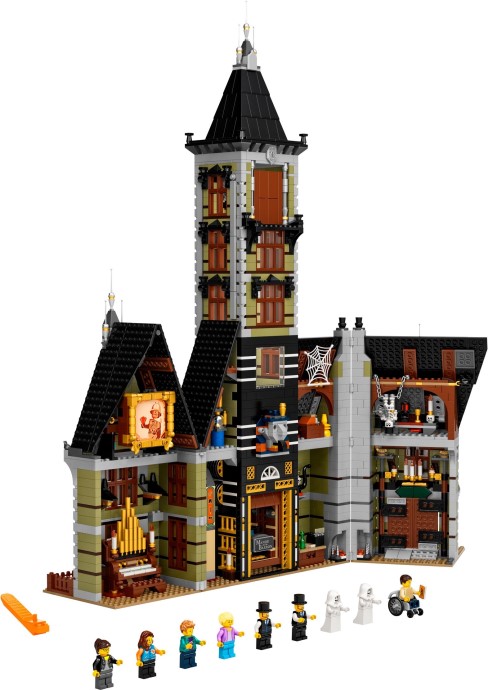 This newly-released Creator Expert/Fairground set is a take on Baron Von Barron's mansion, Manor Von Barron. Throughout the build there are several references to the Adventurers theme - from a cursed portrait to antiquities dotted throughout to the spooky reveal of the final fate of Sam Sinister!
Thematic Legacy
Aside from direct references in sets released long after the Adventurers line ended (not to mention a cameo in The Lego Movie), the theme has gone on to inspire other Lego themes. From the obvious lineage of Pharaoh's Quest to the more subtle influences found in the Dino theme.
If you make the journey to Legoland, Windsor there are still several Adventurers rides there you can enjoy more than two decades after the theme was first launched.
In Conclusion
To me, Adventurers is one of Lego's most significant lines. Before entering my dark ages this was the last line I was really interested in. I really like that each set has a strong individual narrative - be it uncovering a tomb or keeping precious artifacts out of the hands of the villains. Each had plenty of play features, and they all look fantastic on display with lots of detail to study. It's a shame I never retained the boxes for these sets as the box artwork is display-worthy and contains plenty of play ideas and alternative build.
Coming out of my dark ages, this (and Batman, of course) has been a line I've come back to with great interest at a time when I was forced to learn to become left-handed and practice dexterity (a story for another time). Adventurers was even the subject of my first MOC too, although, I like to think my building has improved since then!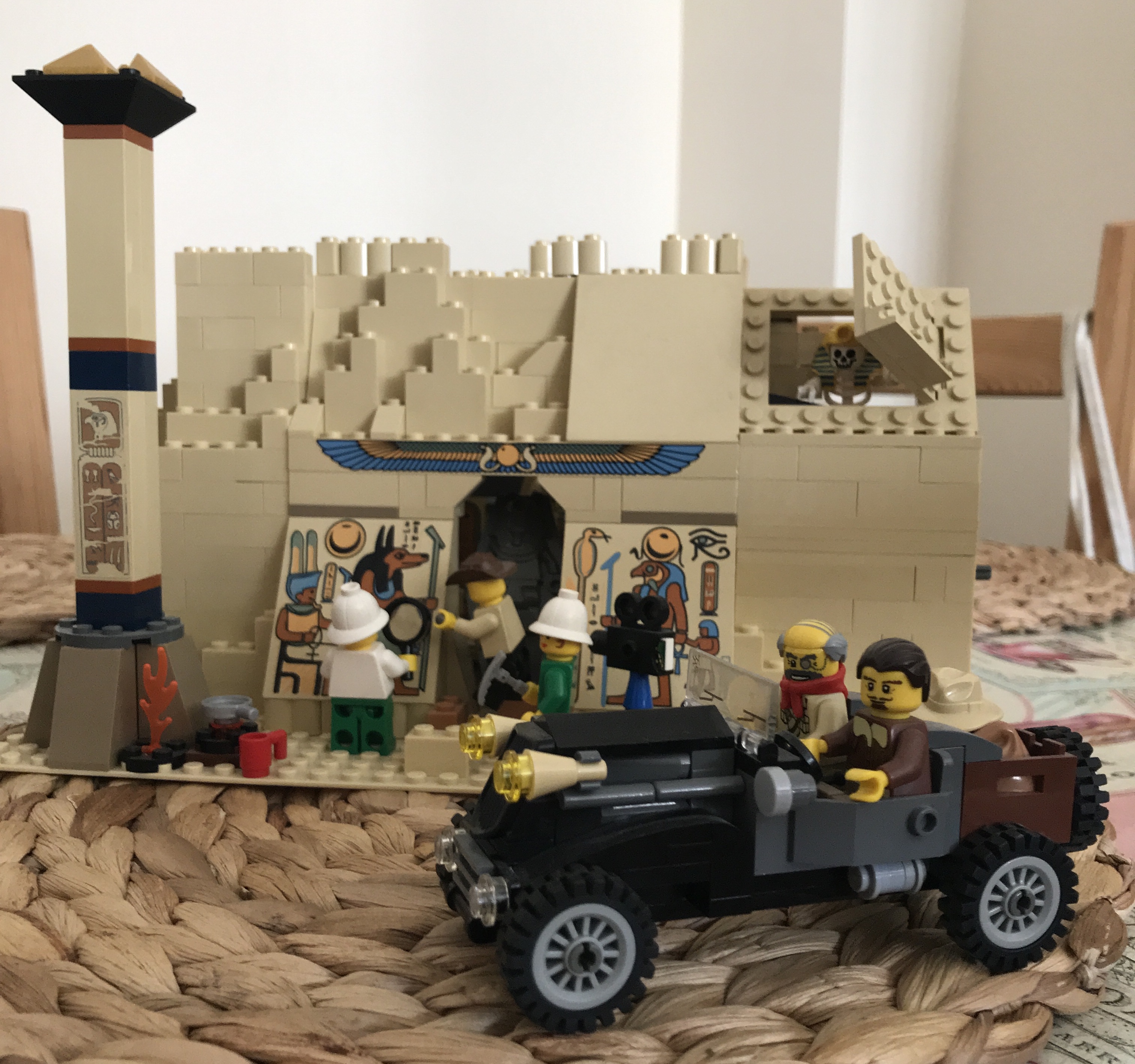 July 19, 2020